---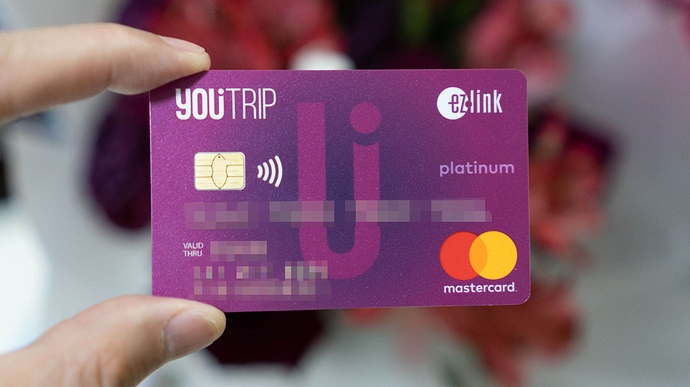 If you are signing up for a YouTrip account, do remember to use the promo code WHATCARD5 to get a $5 welcome cash credit - you will lose this one-off chance during registration if you sign up without using a promo code.
For those of you who tuned in to the recent Milelion webinar, you will know that I mentioned YouTrip as one of my specialized spending cards in this post Covid-19 circuit breaker period. (If you missed the webinar, you can watch it here).
YouTrip launched as the first major Multi-Currency Account (MCA) product in Singapore in 2018, allowing Singaporeans to have a specialized mobile wallet with linked debit card to transact in multiple currencies with minimal costs.
If you are unfamiliar with the concept MCAs, you can read our more detailed comparison of the few major MCA offerings in Singapore (e.g. TransferWise, Revolut, YouTrip) HERE
Since then, many things have changed (especially COVID…), and there are several very valid reasons why YouTrip seems to be much less relevant these days:
One of the key value proposition of YouTrip over credit cards is that it gives you competitive foreign exchange rates while overseas (thus helping you save money on foreign currency transactions), but this is hardly necessary if you are stuck in Singapore in this Covid-19 world
Unlike credit cards such as the DBS Live Fresh Card or UOB PPV, this card doesn't give any rewards such as cashback or airline miles for regular spending
All double-dipping strategies (i.e. topping this card up with the GPMC) today have become unviable (yes, even the Citi Cash Back + top-up that I mentioned in the webinar does not work ).
While the above points are no doubt valid and have definitely taken away some of the benefit from using YouTrip, we actually still see the merits of owning and using this card today and would like to share reasons we continue to use it regularly:
Why we like the YouTrip Card
1. It offers one of the most competitive exchange rates even amongst other MCA cards/accounts
Various MCA products were all launched with a proposition of helping you save money while transacting in foreign currencies. While the most common example of this is any spending you make while travelling/holidaying overseas, another possible use case of MCA cards like YouTrip is to pay for online transactions that are denominated in foreign currencies. For example, I paid for a Coursera course recently that was charged in USD, and many subscriptions such as Netflix and New York Times also are only available in USD.
There are several competitors out there (e.g. Transferwise, Revolut) that provide the same value proposition as YouTrip, so on 30th May, I ran a small experiment together with a friend to see what was the quoted exchange rate for 1USD (i.e. how many SGD do I need to buy 1USD). All quotes were in the sample group were obtained around the same time in order to attempt to do a fair experiment. Here are the results:
| Company Name | SGD required to purchased 1 USD | Effective FX rates (after fees and cashback) | Comments regarding effective FX rates |
| --- | --- | --- | --- |
| Transferwise | 1.412 | 1.416 | Includes 0.3% additional fees |
| YouTrip | 1.416 | 1.30 | Assuming user obtains 4% cashback from online campaign |
| Revolut | 1.430 | 1.416 | Includes 1% cashback, 0% additional fees (weekday spending within monthly limit) |
| Citibank Cash Back + Card | 1.470 | 1.446 | Includes 1.6% cashback |
| Paypal | 1.480 | 1.450 | Includes 2% cashback with Paypal Cashback Mastercard |
In this experiment, Transferwise gives the best exchange rate, HOWEVER there was an additional transaction fee of SGD5.90, which shocked me because I thought the additional fees were 0.3-1% of the conversion amount. So for small amounts, you should definitely not go with Transferwise. If we assume the best-case scenario of a 0.3% additional fee above the exchange rate, Transferwise's effective FX rate would be 1.416, which would be tied with the next best exchange rate company in this list, YouTrip.
Since Transferwise's 0.3% exchange rate only applies to larger transaction volume, you are most at best equal to, if not worst-off by using YouTrip if you have to pay smaller transaction amounts in foreign currency .
(if you are interested to apply for a Transferwise card, do consider supporting WhatCard by applying for it through our affiliate link here)
2. Occasional cashback campaigns
You might be wondering why the effective FX rate for YouTrip is as low as 1.373 on 30th May in the table above. This is simply due to occasional cashback campaigns that the company runs. The company is incentivizing foreign currency transactions on the card, and has generally given cashback of up to 4% (capped at SGD400 equivalent of spending or S$16).
Assuming the best case scenario where you spend S$300-S$400 equivalent in USD, you would be able to get that effective rate of 1.36 SGD for every 1 USD of spending. Even if you spend an amount as low as SGD30, you would still get a 2% cashback (effectively SGD1.387 per USD of spending).
While these campaigns make the overall FX rate very attractive, they unfortunately are typically for a limited time only, and one such campaign has recently concluded. Therefore, to take advantage of these promotions when they do come by, it would make sense to apply for a YouTrip card first, and have it on standby to catch the next cashback campaign!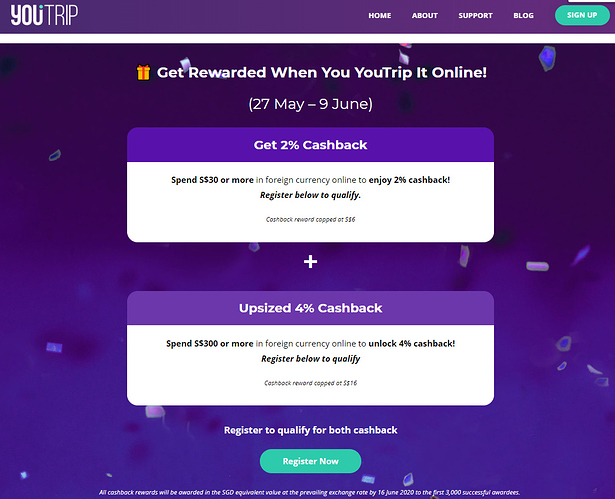 Screenshot of a recent campaign on YouTrip website
Summary
If you have some foreign currency expenses such as a Netflix subscription or Coursera courses, it may make sense to charge those expenses to a YouTrip Card despite the lack of rewards, because YouTrip gives rather competitive exchange rates among their peers, and much better rates than if you were to charge these to you credit card which charge ~3% foreign transaction fees.
If you apply for the card in advance and patiently wait for the next cashback campaign (so far, they have done one in the month of May and June), you may be able to register for it and get cashback from your spending, resulting in an ability to get a discount on goods priced in foreign currencies!

If you are signing up for a YouTrip account, do remember to use the promo code WHATCARD5 to get a $5 welcome cash credit - you will lose this one-off chance during registration if you sign up without using a promo code.
---
If you would like to get the maximum rewards from your credit cards, do consider integrating WhatCard into your lifestyle to help you optimize your credit card rewards, and follow us on Facebook to stay updated on the latest tips, tricks, and hacks (like this article!) to get the most out of your credit cards
If you enjoyed this article, you may also be interested in:
APPENDIX
Transferwise FX rates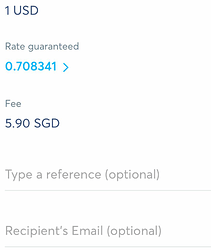 YouTrip FX rates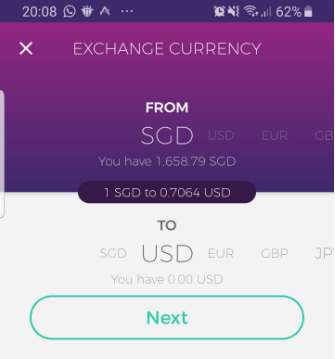 Revolut FX rates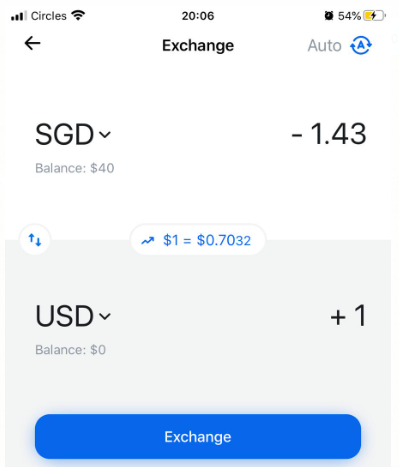 Citi Cash Back + FX rates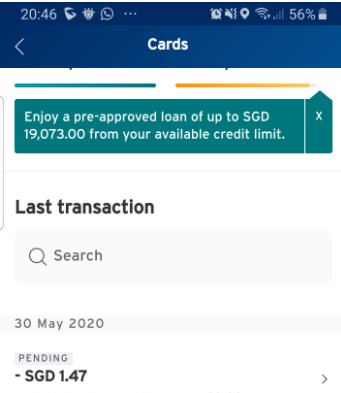 Paypal FX rates