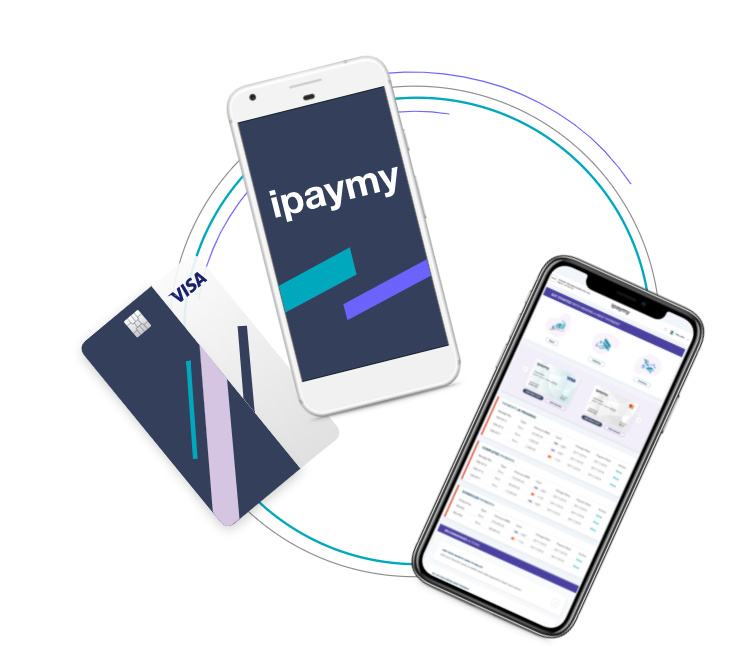 After a long hiatus, WhatCard is back ! We are just in time for the re-opening of our country post Covid-19, and want to share with you the latest personal finance developments for Singaporeans!
Our first article will be sharing a new feature that our affiliate partner, ipaymy, is making available to users.
Use promo code WHATCARD199 to get 1.99% rate for all new users international transactions
What is ipaymy and why use it?
ipaymy is a payment service that allows users to pay for certain cash transactions via credit card. The common big ticket cash transactions involved are: (1) rental, (2) income tax and (3) insurance payments. The benefit of ipaymy is the ability to earn credit card rewards for transactions that typically don't earn you any rewards. When your employer pays for rent, you get nothing if you pay it in cash…however if you pay it with a credit card, you could get up to 5% cashback (using the UOB One Card). This service is obviously not provided for free; ipaymy charges 2.25% per transaction and you would only use this service if the value of your rewards is higher than this rate (duh). Check out the best credit card rewards available here.
Introducing the new international payment feature
Singapore users can now get access to a new international payment feature! This expands the potential use cases of ipaymy if you are thinking of making a payment in foreign currency.
#Why use ipaymy for international transfers?
1) Settlement can happen as quick as within 2 days
Depending on the country that you are remitting to, the settlement period can be quick, from as short as 2 days (to Indonesia) up to a maximum of 5 days (New Zealand). The exact settlement time can be found here.
2) Regulated by MAS
Ipaymy works with Wallex, the leading FX and cross border payment platform in Asia catering to SMEs and Fintechs in the region. Wallex typically serves B2B customers and has enabled transactions across several companies including Style Theory, Marugame Udon and Ayopop (to name a few).
FAQs:
Are the FX rates by Ipaymy / Wallex really competitive?
We were not able to independently verify the FX rates, and cannot comment on whether it is truly competitive. Hence, the way we see the value proposition of ipaymy is this makes sense if you have to make international payments via credit cards that you would normally incur, or, if you have worked out a rewards strategy that gives you a higher value of rewards compared to the ipaymy fee (usually 2.8%) to be incurred.
What if I want to make international payments from my bank account (instead of via credit cards)?
If you are in need of foreign currency and want a simpler solution, we recommend checking out wallet companies such as Wise and Revolut. In the past, we have done a comparison; if you are interested to read it, you can do so here. Our preferred affiliate partner for this is YouTrip.
What you will need:
To be a first-time user of ipaymy (if you want to be eligible for the promotional rate)
NRIC photo (for registration purposes)
Supplier contact details (name, address, SWIFT code, account number)
We previously wrote an article about ipaymy here. If you are interested to use ipaymy for SGD transactions, you could use promo code WHATCARD20 to get $20 off your first ipaymy transaction
Summary
Ipaymy's new international payment feature (only available to Singapore users) is an interesting one, but to really get the most value out of this feature, you have to be experiencing a very unique set of circumstances - having to make a fast cash transfer with credit card, or valuing credit card rewards from an international transaction that is higher than the transaction fees (usually 2.8%). Because of our partnership with ipaymy, first-time users can increase their odds of getting value by only paying 1.99% on their first international transfer if they use the promo code WHATCARD199.
---
If you enjoyed this article, you may also be interested in: