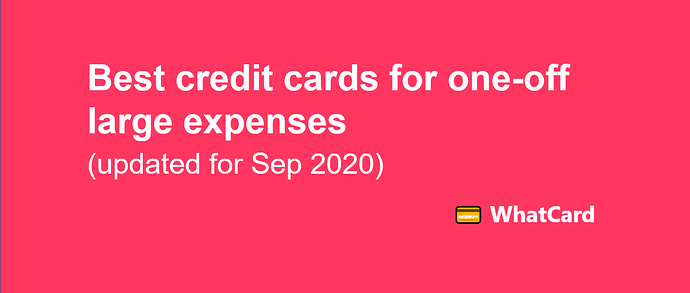 Having large upcoming expenses can be a boon for getting significant credit card rewards, and yet also create a headache for us rewards optimizers in terms of figuring out which card to apply for/use to get the most rewards possible.
Cashback cards often advertise an attractive 5%, 6%, or even 8% cashback, but hidden in the T&Cs are various restrictions on applicable spend categories as well as caps on the cashback amount . For example, the DBS Live Fresh Card offers 5% cashback on online and contactless spending, but total cashback is capped at S$60 per month hence any spending above S$1200 does not earn you any more rewards.
On the other hand, miles cards could give good rewards for selected categories (e.g. online spend), but the baseline 1.2-1.4 MPD earn rate on most cards make it not that good for large expenses unless there are promotions that give bonus miles for hitting certain minimum spends.
With my home renovations finally about to start after being delayed by COVID and preparation for upcoming wedding hitting a high gear (wedding bands, bridal boutique, suit tailoring, flowers, … ), I decided to do a bit of research on which new cards I should get to optimize rewards for these large upcoming expenses and thought I might as well share my findings with everyone!

Cashback Cards
For cashback cards, the ones with the best cashback rates (e.g. DBS Live Fresh, UOB One) also also have cashback caps that make them unsuitable for large one-off spending. For spending above $2,000++, unlimited cashback cards are the best available option to make sure you get rewards on your entire spend amount.
Amex True Cashback - best cashback for spend up to $5,000 (one-off)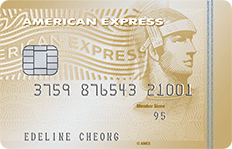 The Amex True Cashback Card has a baseline cashback rate of 1.5% on all eligible spend with no cap that makes it similar to the ever popular SC Unlimited Card and slightly lower than the Maybank FC Barcelona (more on this below), but where the Amex True card wins out is its welcome offer of 3.0% cashback rate for the first $5,000 of spend, within the first 6 months of signing up
To make it even more attractive, new-to-bank applicants will receive an additional $80 capitaland voucher (existing cardholders will receive $40 instead) upon spend of $500 within the first 30 days of card approval.
For expenses of up to $5,000, the Amex True Cashback's welcome offer is very attractive, offering an overall effective cashback rate of 4.6% if you add up both the bonus 3.0% cashback rate and the $80 capitaland voucher. If $5,000 is not enough to cover all the spending you need, you can also get two cards under different names (e.g. you + your husband/wife) to double your eligible spend with bonus rewards to $10,000 instead. There is a first year annual fee waiver so there are no costs to worry about.
The only potential drawback is that Amex is somewhat less commonly accepted than Visa/Mastercard so you might come across places which do not accept Amex. But our personal experience is that while some smaller places will reject your Amex, most large, reputable retailers where you will be spending large amounts will likely be able accept Amex.
If you are interested, you can apply for the Amex True Cashback HERE
Maybank FC Barcelona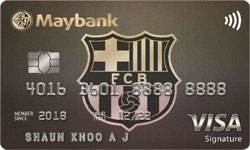 The Maybank FC Barcelona is a relatively less well-known card in Singapore that anyone can apply for as long as you can stand the shame of pulling out a card that bears the logo of a competitor, but hey - cashback is cashback! FC Barcelona branding aside, the main draw of this card is its flat 1.6% unlimited cashback with minimum spend , making it that just a bit better than the 1.5% unlimited cashback offered by the SC Unlimited Card and the Amex True Cashback Card (excluding the welcome bonus) .
In addition, if you are a new-to-Maybank (which almost everyone is) and apply for the card before 31 August, you can get an easy $130 cash bonus as long you spend a minimum of $250/month on the card for the first two months:
$100 cashback from Maybank
$30 cash via PayNow from Singsaver
Maybank is also offering an auto two years annual fee waiver on the FC Barcelona Card, making it an easy choice to be used as a backup card (without worrying about annual fees) to cover any one-off lump sum and other spending that doesn't fall under your other credit cards.
If you are interested, you can apply for the Maybank FC Barcelona card HERE
---
Airline miles:
It is probably not the best time to be a miles lover in our current no-travel world where we might be seeing airline mile devaluations in the future. When I was looking for the best miles cards promotions I realised that there honestly were not many out there… I'm guessing that this is due to banks also realizing that campaigns offering bonus miles are likely not going to be as popular in our current situation.
In this unfortunate times, it seems that only Amex is still running aggressive welcome promos that offer bonus miles with minimum spend requirements:
Amex Krisflyer Credit Card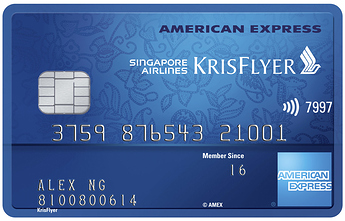 If you have never owned an Amex Krisflyer Card, then now is definitely the time to get one. The blue Amex Krisflyer card offers a regular earn rate of 1.1 MPD, but where it truly stands out is in its welcome promotions:
Immediate 5,000 miles upon first spend with the card (applicable only for first time ever cardholders of Amex KF cards)
Additional bonus of 8,000 miles with minimum spend of $5,000 in the first 3 months.
Applying for the card and spending $5,000 on it will net you a total of 18,500 miles (13,000 bonus miles as per above + $5,000 at 1.1 MPD), adding a significant chunk to whatever miles you already have or giving a great start to your miles journey if you are just starting out.
In addition, as the card is co-branded with Krisflyer all miles earned is automatically transferred to your linked Krisflyer account each month. This means that you don't have to worry about paying one-off miles redemption fees (which is ~$26 for other cards) even if only use this card every now and then.
If you are interested, you can apply for the Amex Krisflyer Card HERE
If you have upcoming spend that is much more than $5,000, you can instead consider the next option below - the Amex Krisflyer Ascend Credit Card, which is basically a premium version of the standard Amex Krisflyer blue card.
Amex Krisflyer Ascend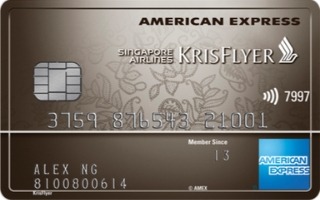 The Amex KF Ascend card is very similar to its blue brother. It offers a slightly higher regular earn rate of 1.2 MPD, but where it stands out is the welcome offer with much larger bonuses tied to larger minimum spend amounts:
Immediate 5,000 miles upon first spend with the card (applicable only for first time ever cardholders of Amex KF cards)
Additional bonus of 16,000 bonus miles with minimum spend of $10,000 in the first 3 months, AND another 16,000 bonus miles with minimum spend of $10,000 in 4th to 6th month after approval
Compared to the Amex KF blue card, the Amex Ascend offers twice bonus miles in exchange for twice the minimum spend within the first 3 months, and additionally has a second bonus period in the 4th to 6th month with the same bonus terms. Applying for Ascend card and spending a total of $20,000 on it will net you a cool 61,000 miles, for an overall effective rate of 3.05 MPD
However, a key point to note is that the Amex Ascend card comes with a non-waivable, upfront annual fee of $337 per year, unlike the other cards listed in this article that have at minimum first year annual fee waiver. In exchange for this annual fee, the card also offers complimentary one night stay at selected Hilton-owned properties and 4x complimentary airport lounge access on top of other benefits.
I personally had gotten an Ascend card last year to cover a set of large expenses and found that the welcome bonus and freebies definitely made up for the first year annual fee cost, but only if you are able to take advantage of the full welcome bonus across both 3 month periods. If you have at least $20,000 of upcoming spend that you can divide between the two bonus periods, the Ascend card is a fantastic choice for supercharging the amount of miles you have.
If you are interested, you can apply for the Amex Krisflyer Ascend Card HERE
Conclusion
Those of you who have been following our blog for some time will know that I am a huge fan of miles and have exclusively used miles cards for credit card rewards thus far. However, given the currently meager promotions offered by miles cards and uncertainty on when I will get to claim my miles for a flight, I personally decided to go with the Amex True Cashback Card to cover my upcoming large expenses.
I have applied for one card for now and will use it for the first $5,000 of spend, but foresee that I will likely soon need to get my fiancee to apply for the card as well as $5,000 just doesn't go very far given how expensive house furnishings and wedding stuff are!
If you are interested in any of the above cards you can apply for them via our affiliate links below - we do not run any ads on WhatCard so any affiliate revenue would be really helpful in allowing us to keeping the site running!

---
If you would like to get the maximum rewards from your credit cards, do consider integrating WhatCard into your lifestyle to help you optimize your credit card rewards, and follow us on Facebook to stay updated on the latest tips, tricks, and hacks (like this article!) to get the most out of your credit cards
If you enjoyed this article, you may also be interested in: