New to Citibank credit cards? From 4 - 15 September 2020, the first 100 new cardholders application daily (starting at 9am) will get a Dyson Pure Cool Me (worth S$499) if they are new to Citibank. The 101th (new-to-Citibank cards) application onwards will receive $300 cash. Existing cardholders will receive $30 cash via PayNow:
Citi Cash Back Credit Card
Citi PremierMiles Card
Citi Rewards Visa Card
Citi Prestige Card
Citi Cash Back+ Mastercard ®
In a blockbuster credit card sign up campaign (only available from our affiliate partner Singsaver), you can score yourself a brand new Dyson Pure Cool Me fan (worth S$499) by being among the first 100 daily successful new-to-bank applicants for selected Citibank credit cards and make at least 1 transaction within 60 days.
The campaign period lasts for 12 days from 4th to 15th September, which means that there are a total of 1,200 Dyson Pure Cool Me fans up for grabs! The counter resets at 9am every day; so if you are interested in getting the Dyson fan, bookmark this article (with the application links) and strategize to camp at your computer at 9am on the dot!
The 101th daily new-to-bank applicant onwards will instead receive a $300 cash reward, which is a very hefty reward as well for simply signing up for a credit card. The cash reward will be transferred to you via PayNow so there is not hassle to collect/spend vouchers, and will be disbursed ~1-2 months after the application is verified between SingSaver and Citibank.
Last November, Citi previously launched a similiar campaign dangling S$250 cash to new-to-Citibank customers (read about it here). This current promotion of either a Dyson Pure Cool Me Fan OR $300 cash reward is one of the most generous credit card promotions we have seen, and would definitely encourage all readers who do have a Citibank card to apply for one today to take advantage of this campaign.
So, which card should I get?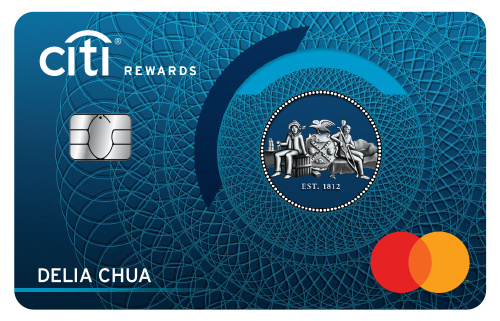 This card is one of the best cards for shoppers, period. You get 4 miles per dollar spent on retail spending and e-commerce with no minimum spend required. The only caveat is that there is a $1,000 monthly cap on this card due to the cap of 10,000 points per month (every $1 spending gets you 1 point; retail and e-commerce transactions gets you a 10x multiplier and 10 points is worth 4mpd). But for any shopping spend of less than $1,000 per month, you won't find many better cards that the Citi Rewards card.
WhatCard Verdict: Apply for this card if you are an online and offline shopper, but take note of the monthly spending cap when using this card.
This generic spend miles card is a staple amongst miles-chasers alongside the DBS Altitude Card/UOB PRVI/Amex Krisflyer cards. The card is obviously trying its best to compete with DBS Altitude and the recently launched OCBC 90°N card; we did a simple comparison here. The basic miles cards are all pretty similar, so we would definitely encourage all miles chasers to take this opportunity to apply for the Citi Premier miles card to take advantage of the current campaign.
WhatCard Verdict: If you are a miles guy and would like to apply for an awesome general spending miles card, consider applying for this card.
This card offers a massive 8% cashback on 4 very common spend categories for everyday Singaporeans: 1) local spending, 2) dining, 3) supermarket and 4) petrol. However, there are two major caveats that come with having such a large cashback rate:
There is a cashback cap of $25/category/month. To best optimize your cashback you will need to split your spending across the 4 categories, with 8% cashback awarded on up to $312.50 of spend per category per month
Minimum spending of $888/month to qualify for the 8% cashback rate
WhatCard Verdict: It is generally quite challenging to optimize your expenses efficiently, especially given the high minimum spending threshold. If you are already using a different card with similar cashback structure (such as the CIMB Platinum/Visa Signature) you could consider switching to the Citi Cash Back card instead.
While it looks almost indistinguishable from the previous card other than the additional "+", the Cash Back + Mastercard ® is actually vastly different; instead of having its predecessor's 8% cashback on certain categories and S$888 minimum spending requirement, this card is a generic cashback card that gives 1.6% cashback with no minimum spend. We have previously reviewed this card; read about it here.
WhatCard Verdict: A nice generic cashback card; given a slightly higher percentage cashback than StanChart Unlimited and Amex True Cashback, with the only true drawback being you can use the cashback only in S$50 buckets. We like this card!
Summary
What we really like about this latest Citibank campaign is that the eligible credit cards all have quite different value propositions, allowing everyone to pick the card that best suits their spending habits and preferred rewards (cashback or miles) while still qualifying for the sign up bonus.
Personally, if I did not already have a Citibank credit card (or terminated my card more than 12 months ago), I would probably have signed up for a Citi Cash Back + Mastercard ® under this campaign for the free Dyson fan / S$300 reward since it the simple 1.6% flat cashback reward of the card would be the easiest to incorporate with my existing set of credit cards.
New-to-Citibank? Apply for one of the cards below and get a Dyson Pure Cool Me fan OR $300 cash reward:
Citi Cash Back Credit Card
Citi PremierMiles Card
Citi Rewards Visa Card
Citi Prestige Card
Citi Cash Back+ Mastercard ®
IMPORTANT: Do take note of your application reference number after you have submitted all your details to Citibank; you will need it to submit the redemption form to Singsaver (they will email you a redemption form) to collect your rewards. After the "thank you" message appears on the Citibank website, do not close the window!!! Wait for awhile, until this message pops up:
You can get your application reference number when you click "complete saved application" button
If you need more clarification on application reference numbers, click here.
---
If you would like to get the maximum rewards from your credit cards, do consider integrating WhatCard into your lifestyle to help you optimize your credit card rewards, and follow us on Facebook to stay updated on the latest tips, tricks, and hacks (like this article!) to get the most out of your credit cards
If you enjoyed this article, you may also be interested in: