Last Updated on 8 January to reflect the latest Citibank $200 New-to-bank promotion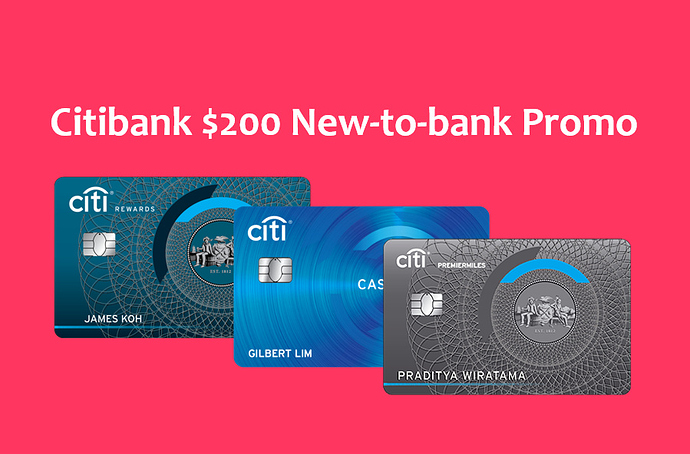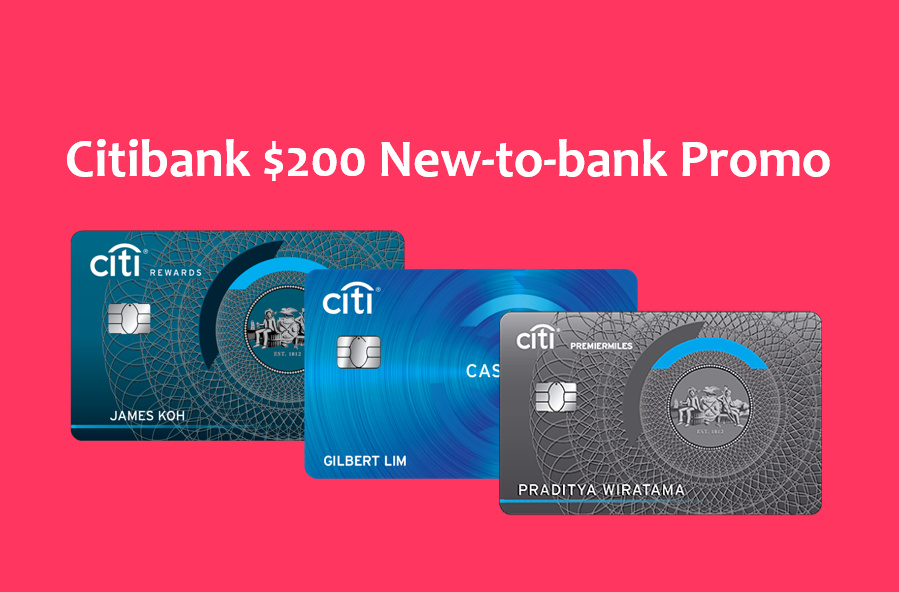 New to Citibank credit cards? Sign up for any of these three cards and get extra $200 cash reward via PayNow. All cards have first year annual fee waived and no spend required for the bonus cash reward
---
Those who are not currently holding any Citibank credit card have a great opportunity to get an easy $200 cash reward (direct to your bank account via PayNow) if you apply and are approved for any of the above 3 Citibank cards. This $200 bonus cash promo is only available for new-to-bank customers, defined as those who have not held any Citibank credit card over the last 12 months - you still qualify even if you are holding other Citibank products such as a savings account or loan/investment products.
We are really excited to share this promo because it is really easy to qualify for: no minimum spend required, no annual fee (first year fee is waived), and the cash reward will be directly transferred to you via PayNow so there is no hassle as compared to when physical vouchers (e.g. Capitaland vouchers) are given.
There are technically 4 cards covered by this campaign, however we will only address the three cards with annual waivers, and have excluded the Citi Prestige Card as it requires applicants to pay a non-waivable upfront annual fee of $535.
I'm interested, but which of these cards should I get?
1. Citi PremierMiles Card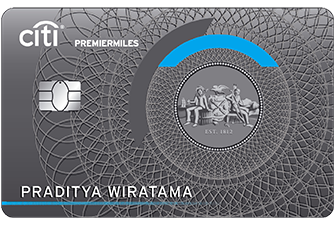 The Citi PremierMiles (PM) card is a entry-level miles card that competes alongside the very similarly structured DBS Altitude Card, UOB PRVI, OCBC 90N, and AMEX Krisflyer cards. If you own any of these cards you already know how the Citi PM works - it is daily use credit card that gives 1.2 MPD (Miles Per Dollar spent) for all local spend, with rewards miles that never expire and free 2x free airport lounge access via Priority Pass.
For those who have large purchases upcoming, this card is ideal as Citi is currently offering a promotional rate of 1.5 MPD on all local spend with a minimum of $3,000 spent within the statement month.
WhatCard Verdict: Even if you not a miles chaser, the Citi PM is a great card to get to take advantage of the $200 cash promo since you get 2x free airport lounge access that you can use even if you prefer to continue using your existing credit cards and simply leave this card to collect dust in your drawer after applying for it.
2. Citi Rewards Card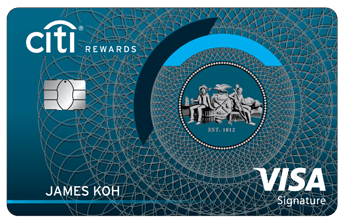 This card is fantastic for those who love to shop. It offers 4.0 MPD on retail spending and e-commerce with no minimum spending, making it an ideal card to pay for all your offline and online shopping for Christmas gifts! The only thing to take note of is that there is a $1,000 cap on the bonus miles awarded each month, so this card would be less suitable if you are planning for really large purchases.
WhatCard Verdict: If you love shopping (both online and offline) the Citi Rewards is a fantastic rewards card that should a staple in your wallet even without this bonus cash promotion. There is no better time than now since you can get an extra $200 when you apply for it today!
3. Citi Cashback Credit Card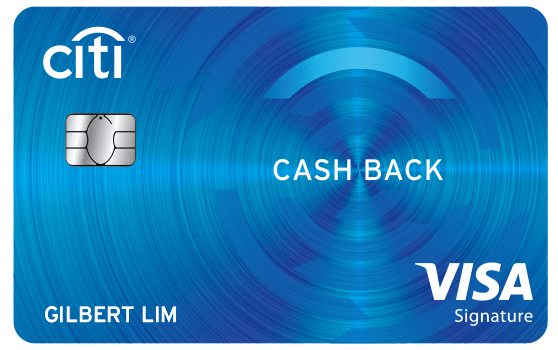 For those who prefer a cashback card - the Citi Cashback card is for you (incase the name of the card wasn't obvious enough

). It is promoted with a really impressive 8% cashback across 4 categories: 1) Local spending, 2) Dining, 3) Supermarket and 4) Petrol.
However, there are two major caveats to take note of with regards to this cashback amount:
There is a maximum cashback of $25/category/month. Hence in order to optimize your cashback you will need to track each category to make sure you do not spend more than $312.50 per category

To qualify for the 8% cashback, you have to hit a minimum spending of $888/month
WhatCard Verdict: This is a credit card targeting families that have relatively regular monthly spending across the 4 categories. If you do, the 8% cashback is really impressive and you should definitely consider moving your regular spending to this card. If you are unable or unwilling to optimize your spending to such a degree, you should probably stick to either of the other two cards instead, or otherwise get this card simply to take advantage of the $200 promo but not use it.
Summary
If you do not already have a Citibank credit card (or had one but terminated it more than 12 months ago), you should definitely consider signing up for one of these cards to take advantage of the generous $200 promo and also add another card that could help you get even more rewards from your spending!
---
IMPORTANT: Do take note of your application reference number after you have submitted all your details to Citibank; SingSaver will email you a redemption form with the application reference number for your $200 rewards. If you have already applied for a card and want to know where to find your application reference number, you can check out this link from SingSaver to find out more
Those interested in reading up on the detailed T&Cs from SingSaver can find them here
If you would like to get the maximum rewards from your credit cards, do consider integrating WhatCard into your lifestyle to help you optimize your credit card rewards, and follow us on Facebook to stay updated on the latest tips, tricks, and hacks (like this article!) to get the most out of your credit cards
---
If you enjoyed this article, you may also be interested in: