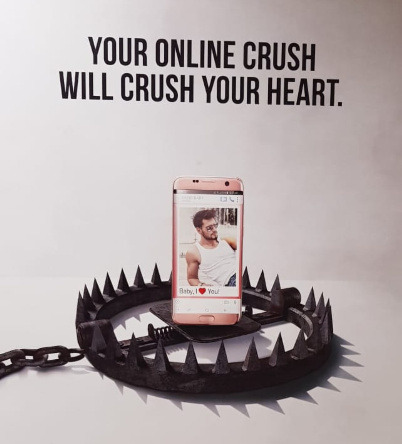 Photo Credit: The picture is a photo of an advertisement from National Crime Prevention Council (NCPC), which is a non-profit organisation committed to promoting public awareness and concern about crime and to propagate the concept of self-help in crime prevention, and set-up ScamAlert.sg to serve that purpose. More information about them is available here.
Note: This is not a sponsored post
With the advancement of technology, it gets easier and more convenient to do a whole host of transactions, from fund transfers to mobile payments. However, it also makes it increasingly easier to get scammed too.
In lieu of the increasing number of scams recently, we thought that it would be helpful to shed some light on the more common scams these days, so that our readers can steer clear of these traps!
What is a scam?
A scam is an elaborate attempt designed to trick you into giving away your money, personal details or data by offering an attractive deal or false information.
What are the common scams in Singapore?
#1

Authority figure scam

This type of scam borrows a credible authority figure / influencer to look legitimate. It will excessively use supposed quotes from these people in order to convince people to pay for or use dodgy services; other than that, it is usually sparse on details. It is fake news, literally, with real consequences.

#2

Internet love scam

You swiped right on Tinder, and boom! You matched with an attractive person of the opposite gender. After some chatting, there will be some demand for money due to a family emergency or something of that nature. You oblige, because you want to help out your new love interest. Guess what? You have been scammed! The victims of this scam tend to be females based on anecdotal evidence, but really it could happen to anyone. (not being sexist here). You can read more about personal anecdotes on Scamalert.sg's stories section on internet love scams.

Short Poll~! What do you think is the dollar value of love internet scams in the last 2 years? We will reveal the answer in the conclusion
Less than $10 million
$10 to $20 million
$20 to $30 million
$30 to $40 million
$40 to $50 million
More than $50 million
#3

Fraudulent investigation scam

You pick up the phone and learn that your bank / internet has been hacked. The person on the phone is investigating and requests for your co-operation,such as verifying certain details like your mobile number and submitting your one-time pin (OTP). He thanks you for your co-operation; he will talk to the police about it. You hang up your phone and find that you have been fleeced. In fact, I just had one such call today, hearing an automated message from "DBS". An easy rule of thumb is, just like every bank officer asks for a bunch of security questions before chatting with you on the phone, so you should similarly verify your bank officers for inbound phone calls, especially if you didn't initiate the call.

#4

Investment scam

There is an age old saying: if it is too good to be true, it probably is. This especially applies to the world of investments. Too often have people fallen for get rich quick schemes, and lost their hard-earned savings in the process. In fact, personal finance website Dollars and Sense did this short video production 2 years back to see if people are able to detect an investment scam or not. The punchline? Nope. Click on the Youtube video link below to see the production

If it sounds like a high return exotic investment opportunity with guaranteed returns, and have very low risk, chances are it is likely to be a scam!
#5

Lucky draw scam

The lucky draw scam works by dangling a potential or actual notice of a prize that has great monetary value to readers, but in order to obtain it, they would have to divulge sensitive personal information such as credit card details and OTP details.

Conclusion
I came to be woke about scams through Scamalert.sg , a non-profit organization that aims to bring awareness of scams to us, due to the plastered advertisements across the MRT doors at City Hall and Serangoon MRT station. It can be scary to learn how little it takes to be cheated of several thousands of dollars these days. According to Singapore Police Force, internet love scammers have stolen ~$76 million in aggregate from January to December 2018! If you are ever in doubt on the legitimacy of a conversation / dialogue, please do check out the stories section on the ScamAlert.sg website, where people share their personal stories under the condition of anonymity. Stay sharp and alert, and don't let the scammers win.
---
If you would like to get the maximum rewards from your credit cards, do consider subscribing to our upcoming newsletter and follow us on Facebook to stay updated on the latest tips, tricks, and hacks (like this article!) to get the most out of your credit cards.
If you enjoyed this article, you may also be interested in: