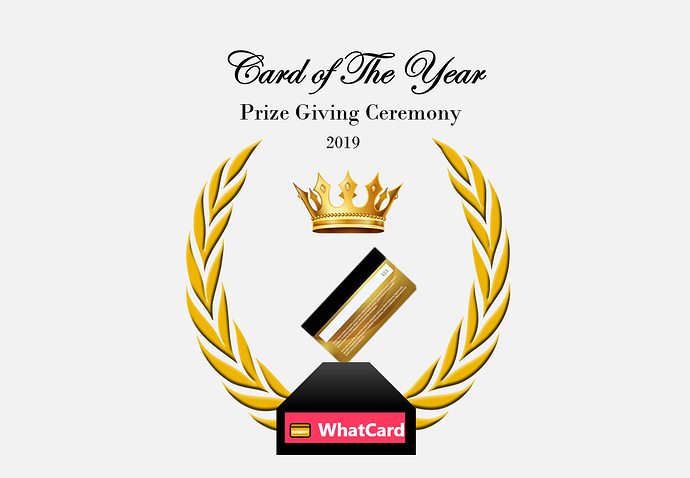 As we wrap up 2019, we decided to do a light-hearted touch on some of the major stories in Singapore's credit card space to recognise the hard work done by others to launch new cards in Singapore as well as new optimization strategies.
There are 6 awards for grabs, and after much deliberation between ourselves we are proud to present here the winners!
2019 Card Winner's Podium
#1

The Epic Fail Card Launch Award
…and the winner is…the Standard Chartered X Card!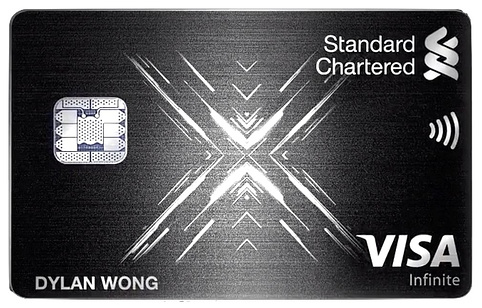 The X Card had a memorable pre-launch, emerging mysteriously with just a sleek landing page and waitlist sign up, it quickly piqued our interests.
When it launched with a 100,000 miles sign-on bonus (albeit having to pay a non-waivable $600 credit card fee), it became a true contender for our second award, The Card Optimizer's Choice Award. That was until an (endless) series of fails that really makes is wonder what's going on behind the scenes at SCB…
Firstly, they cancelled their 100,000 miles promo within 2 weeks of launching the card. Next, they reinstated it, but with a reduced sign-on bonus of 60,000 miles (with all other T&C's for the promo staying the same). Then, they cancelled the launch, AGAIN. Finally, they restored the card launch, with a caveat that metal cards were unavailable, so only plastic cards would be issued in the foreseeable future until they manage to get their metal cards printed. This was first announced back in October, and up till today they are still giving up plastic cards …

We wrote a couple of commentaries about the X Card launch and kept abreast of the developments here:
We thought that it was highly amusing how SCB flipped and flopped so many times like a roti prata regarding their card launch, confusing everyone who wasn't following their announcements. For a "premium" card targeting savvy millenials, we are not sure if they actually achieved anything besides giving many early applicants their first ever Metal Card (that doesn't do anything except make your wallet heavier)
Hence, we judged them to be the winner of this Epic Fail Card Launch Award.
#2

The Card Optimizer's Choice Award
…and the winner is… the UOB One Card!
Card optimizers like us love to have our cake and eat it too; we want high cashback on generic category spending with no minimum spending requirements and no spending caps. While the UOB One Card is not a card launched this year per-se, their partnership with Grab is, resulting in a 10% cashback on $2000 of Grabpay top-ups.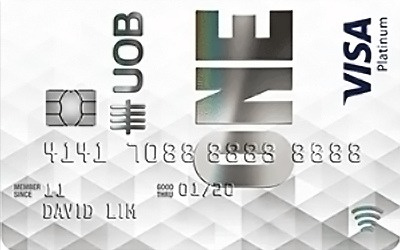 Due to UOB's existing partnership with Grab, instead of having to force yourself (as the card spender) to spend $2000 per month to get a 5% cashback on the UOB One Card, you can now defer your expenses and get this cashback just by topping up your Grabpay wallet (topping up yoir Grabpay wallet counts as a credit card expense). Gone are the days that you have to fret about how to hit the $2000 minimum spend for 3 months in order to get the 5% cashback. Moreover, Grab gives an extra 5% back to you due to this partnership. Therefore, you will now get 10% cashback on $2k worth of Grabpay top-ups (this is best done over 5x $400 top-up due to the UOB One Card's 5 monthly transaction requirement). We wrote a review on this card here.
We unanimously award the UOB One Card as the essential card to own and the deserving winner of our Card Optimizer's Choice Award. Incidentally, we do have an affiliate link for this card; so after reading this post, if you would like to sign-up for it, you can do so by clicking here.
#3

The Cutest Card Award
…and the winner is…the Don Don Donki Card!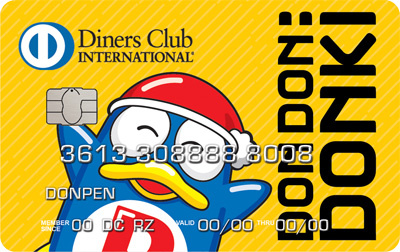 While most credit cards compete aggressively to offer rewards to users, not too many pay attention to the design and aesthetics of their card. This lesser known Diner's Club issued card has got to be the cutest one!
Unfortunately, we can't say too much about why it is a deserving card to be in your wallet in terms of value, because it only gives a 5% cashback at Don Don Donki Stores (before GST), and the cashback expires after 2 months. We have previously written a review of the card here.
What the Don Don Donki Card lacks in quality of its card rewards, it makes up for it in terms of cuteness. This is the not very useful card that you nevertheless want to bring in your wallet to impress your friends - not that other black metal card.
Therefore, we think that they should be the winner of our Cutest Card Award.
#4

The New Meta Card Award
…and the winner is…the GPMC !
Prior to 2019, you would only be able to use your credits in your Grabpay wallet for ride-hailing, Favepay credits and food delivery services. Despite having the partnership with UOB to give users 10% cashback, the limitations of that strategy were the limited options to spend your credits. The launch of GPMC changes everything. Here's why:
In fact, it has even spawned a new secondary market, with people offering to purchase Grabpay credits at a 5% discount. UOB One Card cardholders continue to receive their 5% from the bank without having to make any transactions to meet the minimum spending requirements, while the buyer enjoys the 5% discount from Grab.
We would like to give a special mention to Softbank for funding our rewards. Indeed, this is the least we could do in return; awarding GPMC the New Meta Card Award.
#5

The Same Same But Different Award
…and the winner is…the OCBC 90°N Card!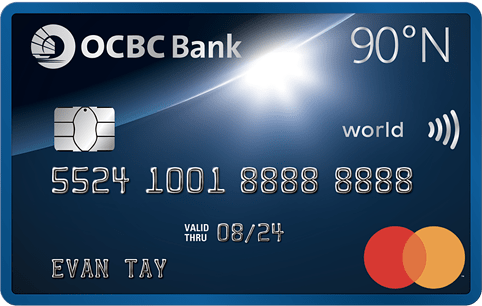 Launched in Q3 of 2019, the OCBC 90°N Card is yet another barely differentiated offering in the basic miles cards category that is without doubt the most crowded space in credit cards, including perennial favourites like the DBS Altitude and Citi PremierMiles, but also the UOB PRVI, BOC Elite Miles, Amex Krisflyer.
To stand out in this very crowded space, the OCBC 90°N launched with a very attractive earn rate of 4 miles per dollar (mpd) on flights and F&B, and 8mpd on hotel booking sites, and unlimited 4 mpd on all foreign spending.
However, this are only a promotional rates as part of the launch period that quickly reduces to being very similar to it's peers (1.2mpd for local spend, 2.1mpd for foreign spend) after 29th February.
There are a few minor differences compared to its peers though. We noted that there is a lower minimum block of miles redemption and no miles redemption fees. However, there isn't a complimentary lounge access either. We have previously written a review of this card here.
Therefore, we conclude that OCBC 90°N Card is the deserving winner of the Same Same But Different Award.
#6

The MVP Award
…and the winner is… WhatCard!

Naturally, we couldn't resist a shameless self-promotion plug here. Launched in mid 2019 by 3 of us with a common interest in personal finance, WhatCard is a website that comprises of digital tools and a community forum catered to Singaporeans with an interest to optimize their card rewards. We do this as a passion project on the side and not as a full-time job.
Do you think that WhatCard deserves the MVP Award?
Currently, we have just the merchant search engine tool where you type in the merchant that you are transacting at and it will let you know which credit cards give the highest cashback / miles rewards by referencing the merchant's MCC code. Want to know which cards to apply for that are the best in specific categories that you transact a lot in (i.e. dining) ? Select from the dropdown menu to filter to that category. You can access the merchant search engine tool here.
We have some additional features that we would like to implement on our website, but as we are a little resource constrained, we would like to do an open invitation for any Ruby on Rails programmer to join our team. If you are interested to do so, please comment on this thread, or drop me a personal email at dexter.tiah@gmail.com.
Hey future teammate, if you are reading this, this is our pitch to you; join us for an amazing opportunity to build up a company by developing tools that will be used by thousands of Singaporeans. We will throw in a free personal finance crash course for you as well

We have 2 small requests for you readers:
Summary
With this, we wrap up our final post of 2019. We look forward to continued engagement with you readers in 2020 via our forums so that we can all be on top of our personal finances. Have a happy new year!
Your WhatCard Team
---
If you would like to get the maximum rewards from your credit cards, do consider subscribing to regular updates and follow us on Facebook to stay updated on the latest tips, tricks, and hacks (like this article!) to get the most out of your credit cards
If you enjoyed this article, you may also be interested in: