This article is a guest contribution from our friends over at The Kiam Siap Life
In a less serious tone for this article, I thought it would be interesting and fun to list down some of the "unconventional", kiam siap ways that we Singaporeans, from all walks of life, undertake to get the most bang for your buck and find workaround ways to get some freebies which of course, we all deserve. Right?
1 . Bring Along your Student Card
We all know this card is a lifesaver and should never be out of your wallet. The unspoken rule goes like this: As long as your face still exudes youthful charms and you don't look too chao-lao (mature looking), chances are… you are still a "university" student.
From cheaper food deals to movies/KTV, what's not to like? See thesmartlocal's article here for the more common student deals compiled!
2 . Free Vouchers with National Steps Challenge
With the National Steps Challenge (NSC) Season 5 having started a few days ago (26/10/19 – 30/04/20), it is once again another chance to earn FREE vouchers by just walking and tracking your steps with their FREE tracker or your phone!
Note: This challenge is available on the " Healthy 365 " App.
The NSC Season 4 last year allowed me to earn a total of $25 worth of different kinds of vouchers. Ironically, one of which was to redeem a $5 KOI voucher. So much for being healthy.
3 . Join HPB Free Exercises
Speaking of the Healthy 365 App, this app is also home to free workouts of all kinds! This is the reason why I don't see the need to sign up for any gym classes yet. Comparable, if not better.
Read our past article HERE on the full review and perks of this app function!
4 . Get Free Entertainer with HSBC Card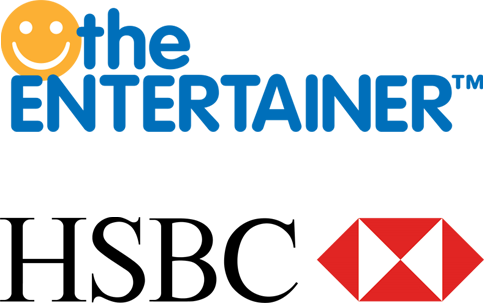 Because you don't ever say no to 1 for 1 food deals.
Granted, " Burpple Beyond " might attain the upper-hand when it comes to the variety of food choices. The " Entertainer with HSBC ", however, is FREE to download and use by just having a HSBC credit card!
Click HERE to read our full review on the Entertainer with HSBC app and why we think it is something you should definitely consider getting!
5 . Always use Samsung Pay for Paywave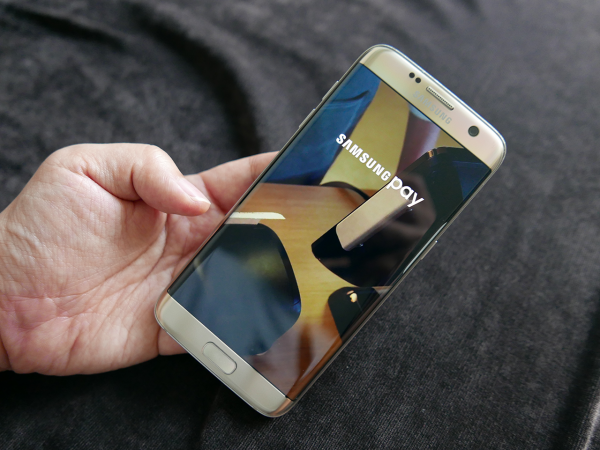 Apple fans, don't get salty for excluding you. Matter of fact is, Samsung Pay rewards you whereas Apple Pay currently doesn't have a rewards scheme yet.
So here's the rule of thumb if you are a Samsung user:
Link your cards to Samsung pay and use it to paywave your purchases!
Better yet, you can double dip on your rewards by linking it to the correct credit cards that offer you cashbacks/miles when you use Paywave!
Click HERE to read our full review on Samsung Pay, its perks and why we think it has one of the best rewards scheme around!
6 . Upgrade your Skills with Skillsfuture Credits
I'm pretty sure we all know by now that as long as you are 25 years old an above, all Singaporeans will receive a one-off top up of $500 into your Skillsfuture credits.
And let's be honest, none of us really know what to do with it. But upon further research, I found out that it really does offer a pretty comprehensive range of classes/workshops/courses that value add to oneself!
So if government give you free money to use, use it la…
7 . Singapore Really Really Free Market
The title itself is pretty much self explanatory.
But, other than just taking (if you really need it that badly), this community encourages you to give and donate too! So if you have a thing or two to share and give back to those who really need it, head on over to their facebook page and show some love!
8 . Join Food Sharing/Deals Groups
I love Telegram. Aside from the all the raves on how much it crushes whatsapp, they have useful group chats! ( Not Nasi Lemak though, you know what I mean… )
So if you want to get first hand information on the latest food deals and discounts, do make sure to join the group " SG FOOD DEALS " on Telegram!
To take it a step further, there is also a food app called " MAKAN RESCUE " that notifies you on free food or food surpluses ( usually catered food for events ) that are currently more targeted toward NUS, SMU and NTU campuses, in hope of it being island-wide in future!
9 . Your UNIQLO purchases can wait
Alas, Singapore's no.1 ubiquitous clothing brand. Who doesn't have a Uniqlo product in their closet?
But as much as you love this relatively affordable and pretty meh designed brand, you can always hold your impulse purchase. That's because almost every of their collection has a discounted RED price tag hidden behind. Come 1-2 months later, the RED price tag will then be the selling price!
Now you know!
10 . Collect your friends' receipts from Capitaland Malls
Some friends just aren't that into shopping mall's rewards programme and all. But hey, if you're as kiam siap as me, you don't keep cash in your wallet, you collect receipts.
As of this date, Capitaland owns a total of 19 shopping malls in Singapore. And I'm pretty sure one of these malls is just a stone's throw away from wherever you live.
So if your friends happen to shop at any Capitaland malls, "goup" their receipts, snap a picture of it and accumulate Capitastar points which in turn enables you to redeem cash vouchers and discounts!
---
This article originally appeared on The Kiam Siap Life blog. #TKSL blog was created for Millennials, by Millennials, to help you achieve finance independence through sharing tips and tricks for growing and managing your finances. You can follow them on Facebook and Instagram to stay updated on their latest content.
---
This December only, get $200 in cash (via Paynow) when you sign up for a Citibank card, with no spending required and first year annual fee waived. Only for new-to-bank customers, defined as those who have not owned a Citibank card in the past 12 months. Find out more about this promo HERE.
If you enjoyed this article, you may also be interested in: