DBS just launched its latest promotion targeting the popular DBS Altitude Card (see our detailed review of the card here), offering 4.0 MPD (Mile per Dollar Spent) on all overseas foreign currency transactions, with a minimum of S$2,000 spent overseas within the campaign period of 14 Nov 2019 – 31 Mar 2020.
This bonus of 4.0 MPD is capped at a total overseas spending of S$7,000, after which you will go back to the regular Altitude card overseas earning rate of 2.0 MPD.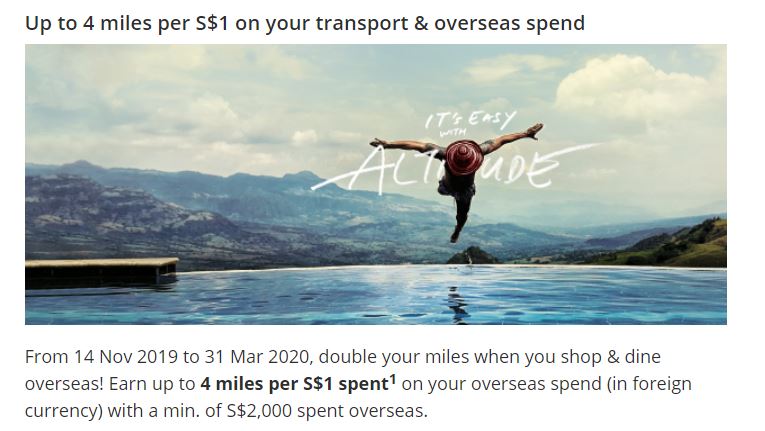 Importantly, registration is required and this promo is limited to the first 5,000 registrations - so if you think you may be able to hit the requirement you should definitely go ahead and register first now since it is a very quick process.
The great thing about this campaign over those we have seen other banks is that while it is capped at 5,000 people, this is based on the registration count rather than first-come-first-served amongst those who qualify for the bonus. Hence once you have successfully registered (you will get a success message as per image below) you can confidently start swiping your card overseas between now and next March without worry.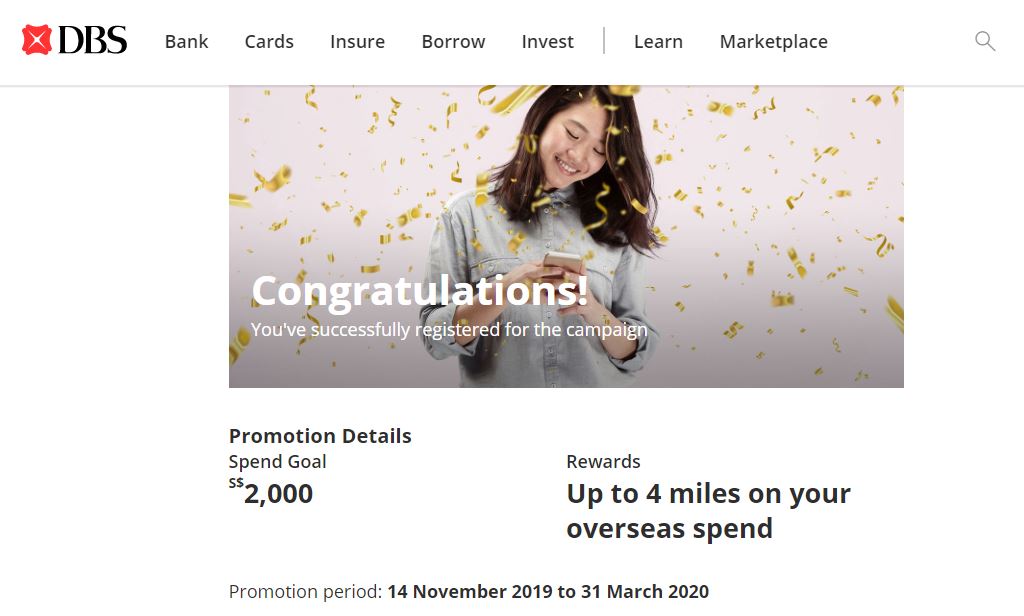 Sample success message that I got after registering my own card
After reading through the detailed T&Cs for this promo, we have summarised below some of the more common questions that might come up:
How do I register?
You can go directly the DBS Altitude card webpage where they list the promotion and have a large "Register now" button, which will then link you to a DBS iBanking login to confirm your registration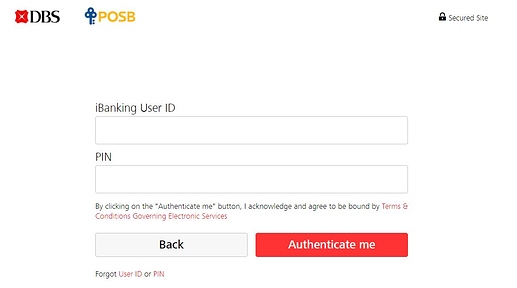 What spend is eligible?
While DBS states that you can "double your miles when you shop and dine overseas", a closer reading of the T&Cs for this promotion shows that they accept any foreign currency transactions, barring the usual DBS card exclusions, such as payments to government services, education institutions, insurance, hospitals.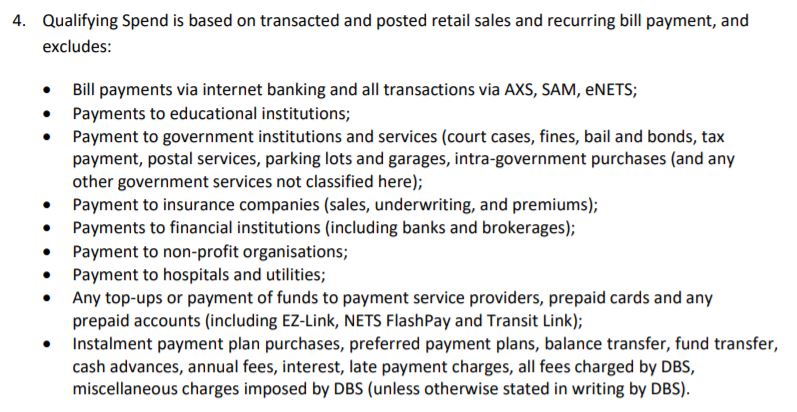 When will I get the bonus miles?
The total of 4.0 MPD for overseas spend will be awarded in two sets.
First, at the end of each month you will get the usual 2.0 MPD that the DBS Altitude already offers for overseas spending. The additional bonus 2.0 MPD as part of this campaign will be given 90 days after the end of the promotion , so you can look forward to receiving it around end of June.
Summary
The timing of this promotion is quite good because it corresponds to the year-end holiday period where many people would be travelling and might be able to take advantage of this bonus.
We think this promo might have been a direct response by DBS to the newly launched OCBC 90N Card, a solid competitor to the DBS Altitude that launched in end-August with a similar promotional rate of 4.0 MPD on all foreign currency spending until 29 Feb 2020, but with no cap and no minimum spend required.
Coincidentally, right now we are separately writing an article about whether it makes sense to use your credit card overseas, and based on our initial calculations if you are able to get 4.0 MPD you should always try to use your card overseas as the value of the miles you get more than outweigh any foreign currency transction fees charged by the bank.
For those who already own the OCBC 90N you should continue to use that for your overseas spending, but for everyone else this DBS Altitude promo is a decent way to get some extra miles during your travels as long as you can hit the minimum S$2,000 spend!
---
This December only, get $200 in cash (via Paynow) when you sign up for a Citibank card , with no spending required and first year annual fee waived. Only for new-to-bank customers, defined as those who have not owned a Citibank card in the past 12 months. Find out more about this promo HERE .
If you would like to get the maximum rewards from your credit cards, do consider subscribing to our upcoming newsletter and follow us on Facebook to stay updated on the latest tips, tricks, and hacks to get the most out of your credit cards.
If you enjoyed this article, you may also be interested in: