In what is probably the final nail in the coffin for the AXS-GrabPay strategy that let you get up to 10% cashback on all your AXS bill payments, we found out today that AXS has finally removed the GrabPay option from the list of options that appear in the payment mode selection screen of the app.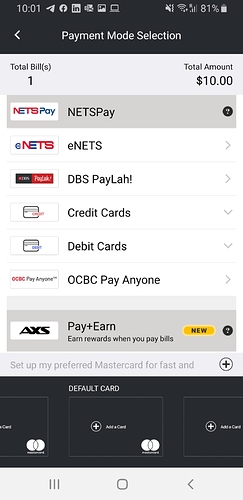 Screenshot of the payment option page from the latest version of the AXS mobile app. The GrabPay option is no longer shown.
For those of you who have been following this story, you will know that about a month ago AXS had disabled the GrabPay option, back then stating in a notification that all payments are unavailable "until further notice"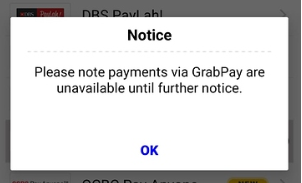 Notification from earlier version of the app when you could still see the GrabPay but not use it
With this latest update, it appears that the AXS-GrabPay strategy is now officially and fully dead, a pity since it was a fantastic opportunity to get credit card rewards for no extra fees while paying for all all your regular monthly bills.
A new way to get credit card rewards from AXS?
Beyond the change to remove the GrabPay payment option, a curious new thing that appeared in that same screenshot above is the Pay+Earn option right at the bottom. If you try to click onto it, it seems that the option is not launched yet, but in a different page on the app you can see more details about it - it appears to be an option to pay for your bills while getting rewards from your credit card, at the cost of a 2.5% transaction fee, a very similar concept to CardUp/ipaymy/Citi PayAll.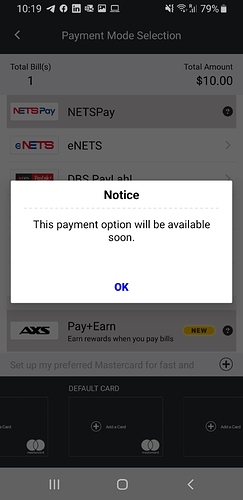 Notice message if you try to select the Pay+Earn option today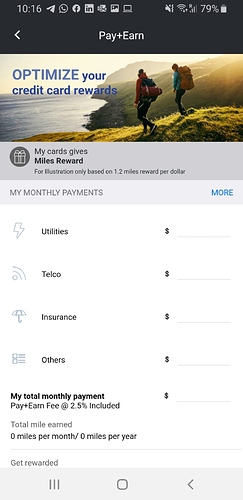 More information regarding the Pay+Earn option, with the 2.5% fee listed
Seems like AXS had updated their payment options page in advance while still ironing out the final details before launching the Pay+Earn option. We will keep you guys updated when this launches to see if the final product actually makes sense as an economical way to get additional credit card rewards while paying your bills!
---
If you would like to get the maximum rewards from your credit cards, do consider subscribing to regular updates and follow us on Facebook to stay updated on the latest tips, tricks, and hacks (like this article!) to get the most out of your credit cards
If you enjoyed this article, you may also be interested in: