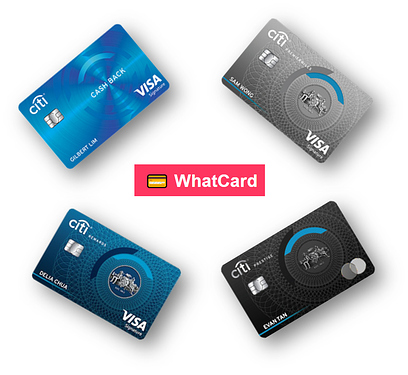 In yet another credit card campaign from our affiliate partners, you can score yourself a $250 cash reward when you getting your 1st Citibank credit card by applying any of these 4 above cards from today till 29 November! The cash reward will be transferred to you via PayNow so there is not hassle to collect/spend vouchers, and will be disbursed ~1-2 months after the application is verified between SingSaver and Citibank.
There are technically 4 cards covered by this campaign, however we will only address the three cards with annual waivers, and have excluded the Citi Prestige Card as it requires applicants to pay a non-waivable upfront annual fee of $535.
So, which card should I get?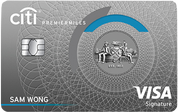 This generic spend miles card is a staple alongside the DBS Altitude Card. The card is obviously trying its best to compete with DBS Altitude and the recently launched OCBC 90°N card; we did a simple comparison here. Enjoy 1.5 mpd rewards till end of December 2019 on all spend.
WhatCard Verdict: If you only want 1 card to maximize the promotion, along with an awesome general spending miles card, we recommend prioritizing applying for the Citi Premiermiles Card.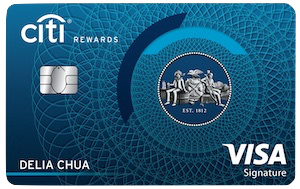 This card is good for shopping, period. 4mpd on retail spending and e-commerce with no minimum spending. The only thing I don't like about it is that there is a $1000 monthly cap on this card due to the cap of 10,000 points per month (every $1 spending gets you 1 point; retail and e-commerce transactions gets you a 10x multiplier and 10 points is worth 4mpd)
WhatCard Verdict: Apply for this card if you are an online and offline shopper, but take note of the monthly spending cap when using this card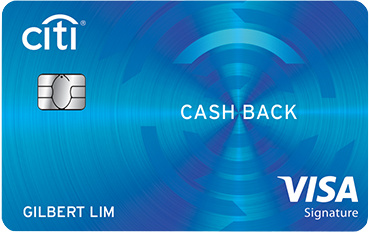 I like 8% cashback. You get this from 4 categories: 1) local spending, 2) dining, 3) supermarket and 4) petrol. However, I don't like 2 things about this card
Maximum cashback of $25/category/month. You will need to track each category and get the optimum across 4 categories by spending $312.50 on each
High minimum spending of $888/month
However, if you do have the bandwidth to optimize spending on this card, consider your lifestyle expenses with the CIMB Platinum, CIMB Visa Signature and POSB Everyday Card as well.
WhatCard Verdict: It is really difficult to optimize the expenses on this card regularly and there is a high minimum spending threshold. Just apply as a 2nd or 3rd Citibank card if you can and get the $30; too much hassle to be worth all the effort.
Summary
If I did not already have a Citibank credit card (or terminated my card more than 12 months ago), I would probably sign up for a card under this campaign for the free $250. It will most likely be the Citi Premiermiles Card (although I am not a miles person) due to it giving a staple 1.2mpd (the 1.5mpd now is really just a bonus).
IMPORTANT: Do take note of your application reference number after you have submitted all your details to Citibank; you will need it to submit the redemption form to Singsaver (they will email you a redemption form) to collect your rewards. If you want to know specifically where it is in the Citibank page after you have submitted your details, click here.
---
If you would like to get the maximum rewards from your credit cards, do consider integrating WhatCard into your lifestyle to help you optimize your credit card rewards, and follow us on Facebook to stay updated on the latest tips, tricks, and hacks (like this article!) to get the most out of your credit cards
If you enjoyed this article, you may also be interested in: