The endless nerfing of GrabPay continues with everyone's favourite cashback card going down the drain - UOB is changing the T&Cs for the UOB One card to now explicitly exclude Grab mobile wallet topup from 16 March 2020
We just heard about it today, but seems like the news came out 1-2 days ago in the form of an SMS notification: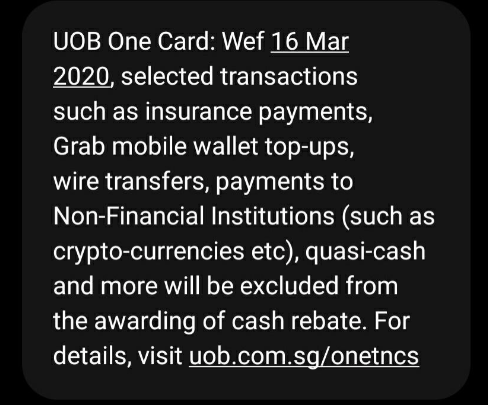 In addition, if you can also check out the latest UOB One card T&Cs you will also find a new clause indicating that Grab mobile wallet top-up transactions would also be explicitly excluded from the additional 5% cash rebate.

Screenshot from UOB One card T&Cs as of 15 Feb
With this latest change it appears that the UOB One card is going the way of many other credit cards, in that you can still get rewards if you use the card to pay DIRECTLY for your Grab rides/GrabFood, but you get no rewards if you topup GrabPay and then use GrabPay to pay for stuff.
The one good thing we can think of is that this change taking place from mid-March is probably timed so that UOB One card users can get their full rebates for the first quarter of 2020, and then make adjustments for the strategy for the next quarter. Our best suggestion: squeeze out whatever rewards you can get this quarter, and then going forward use the UOB One card only to pay directly for Grab services (you still get 10% cashback) as well as all your regular spending, and stay away from GrabPay since its rewards are still less than the cashback you would get from UOB One.
With the UOB One card offering an amazing 10% cashback on all Grab topups for the longest time and GrabPay being so easily used these days with the physical GPMC card, we kind of knew that this day was coming, but it is still a very very sad day for everyone…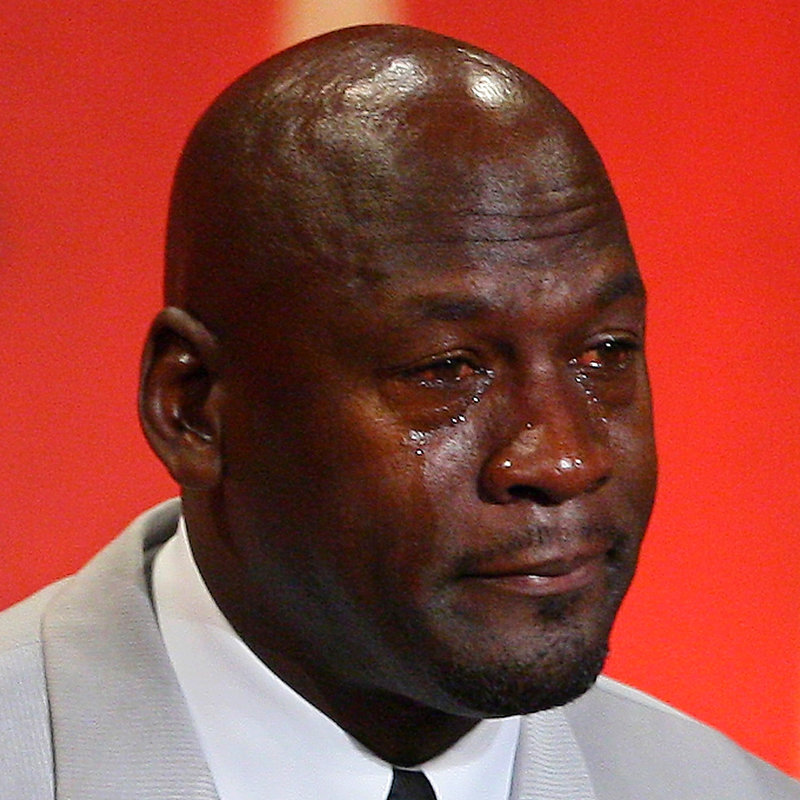 As more and more of the remaining cards get nerfed for GrabPay (Amex had already previously announced a similar nerf effective 1 March), it appears that the days of double-dipping with GrabPay are quickly coming to an end.
The only thing we can pray for now is for Go-Jek/other rich startup to make some kind of similar move into the payments space in Singapore and throw open the floodgates for rewards once again


---
If you would like to get the maximum rewards from your credit cards, do consider subscribing to regular updates and follow us on Facebook to stay updated on the latest tips, tricks, and hacks (like this article!) to get the most out of your credit cards
If you enjoyed this article, you may also be interested in: