A couple of months ago, we ran a short article talking about the IG 45 year anniversary sign up promotion that offered a $288 sign up bonus for creating a new IG account and meeting a few simple criteria.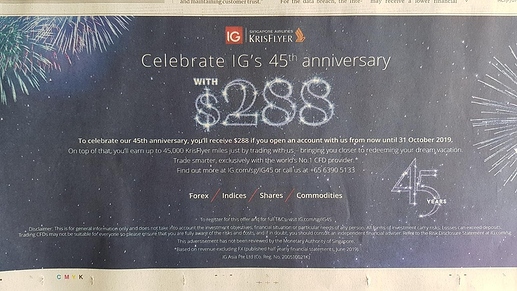 For those of you who are not active CFD traders and had signed up for an IG account just for the promo (like ourselves), we are happy to share that we ourselves recently checked in on our IG accounts and were pleasantly surprised to see that the $288 had been already been credited.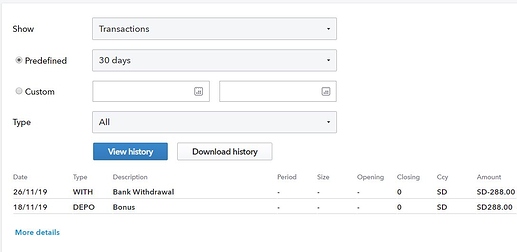 As you can see from the screenshot above from my own IG account, the $288 was deposited on 18 November, and it is possible to withdraw the balance to your bank account immediately. Do make sure that you are withdrawing the money to a bank account in the same name as your account as transaction will be rejected if there is any discrepancy.
From our experience, the withdrawal does take a couple of days, but rest assured that it will clear as long as everything is in order. Now its time to do some extra year-end/Christmas shopping with your extra money courtesy of IG!

---
If you would like to get the maximum rewards from your credit cards, do consider subscribing to our upcoming newsletter and follow us on Facebook to stay updated on the latest tips, tricks, and hacks to get the most out of your credit cards.
If you enjoyed this article, you may also be interested in: