DBS recently launched their digiPortfolio, a robo-advisory service targeting retail investors. While a robo-advisory service is not directly related to credit cards, we thought that this was an interesting development in the personal finance industry and that our readers would be interested to read our assessment. Let us know in the comments below if you found this article useful and would like us to spend more time on non-credit card related articles such as these!
What is a robo-advisory service?
Robo-advisory services are provided by asset management firms, which can be a large bank such as DBS, or specialised startups such as Stashaway and Smartly. These firms invests their clients' money into a portfolio of funds, which is constructed by leveraging on the (usually in-house) Chief Investment Officer (CIO) 's views, as the CIO provides the investment outlook for the firm. The clients' money is then invested into these funds, and their portfolio re-balanced periodically via a rules-based algorithm (instead of on a discretionary basis through traders, hence the "robo" name).
To the end investor, it is a one-stop investment solution. The robo-advisory asset management firms generally target the retail segment, who do not have access to the wealth management services that are available to those who have accumulated savings to meet a minimum threshold for more personalized services. For these retail investors, the current options available to them are quite limited; Either self-navigating the sea of mutual funds out there on online platforms such as Fundsupermart and dollarDEX, or purchasing ETFs from a brokerage firm like POEMS or DBS Vickers, or investing in the endowment plans by insurers.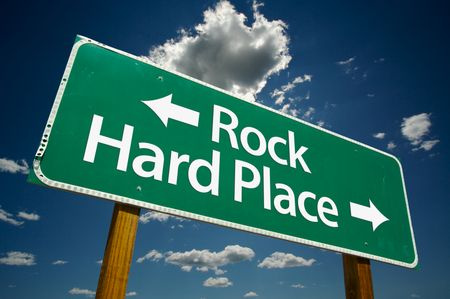 Before robo-advisory services existed, retail investors could only invest in funds themselves, or through investment products sold by insurance agents
What does DBS's entry into robo-advisory mean?
Robo-advisory firms are not new to Singapore. There is StashAway, AutoWealth and Smartly, who have been around since 2016. Even Fundsupermart (an online brokerage platform by SGX listed iFAST) has a MAPS portfolio, which is a robo-advisory service. However, what we have seen and heard from many Singaporeans is that they still lack understanding of how these robo-advisors work, and are especially wary of putting their hard-earned money into startups that they have not heard of before.
DBS's bold entry into robo-advisory services really gives a stamp of approval from a highly trusted financial institution. The message is clear; robo-advisory services are not a passing fad, but a major part of mainstream finance. OCBC and UOB Kay Hian both launched their RoboInvest in 2018, so DBS was the last Singapore bank to the party.
With the entrance of Singapore's banking giant into robo-advisory, will there be massive promotions for clients? We do not think so. Unless banks can cross-sell other products to you (i.e. in addition to purchasing the robo-advisory solution, you are open to applying for loans or insurance online), it is unlikely that they can dangle large promotions as robo-advisory is not (yet) a highly profitable product for them.
As it stands today, the main way that robo-advisory firms such as StashAway incentivize new customers is to give the referrer and referree (the person being referred to StashAway) a management fee waiver, but this waiver is only on assets invested up to $10,000 and valid for just 6 months; a puny $40 management fee savings at most!
Dollars and Sense has a really comprehensive review of robo-advisory services in Singapore, so instead of re-inventing the wheel, we urge readers to check out this article if you want to have a sense of the pros and cons of robo-advisors over traditional investing.
Should you invest in robo-advisors?
It depends. We think that if you are new to investing, lazy to consistently invest or only have a small amount to start out, it can be a good idea to go with a robo-advised portfolio, leveraging on investment professionals' experience and an automated engine to allocate your funds.
However, if you are an experienced investment professional or have strong allocation views towards certain asset classes or geographies, then you may be better off with a pure exposure by doing it yourself through the respective investment products available. It would also be cheaper to do so too, because you wouldn't have to pay an additional ongoing management fee to the robo-advisory firms.
Should you invest your money using DBS's recently launched robo-advisory services?
We don't have much information available about the services at the moment, but have signed up to be on the waitlist for when the product is actually launched. If they let us be an early user of the digiPortfolio, we will be able to write a review and compare it against other robo-advisory firms, so that readers like yourself can leverage on our objective analysis of the robo-advisory services available to you!
If you would like to get the maximum rewards from your credit cards, do consider integrating WhatCard into your lifestyle to help you optimize your credit card rewards, and follow us on Facebook to stay updated on the latest tips, tricks, and hacks (like this article!) to get the most out of your credit cards
Your WhatCard Team
---
If you enjoyed this article, you may also be interested in: