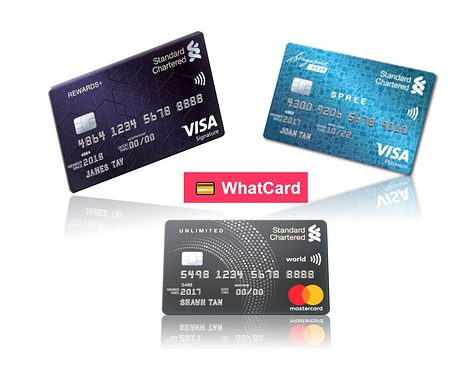 If you are not currently holding any Standard Chartered credit cards (or have cancelled your last SC card >1 year ago), now is a great time to change that because for a limited 2 week period from now till 14th June, SingSaver and StanChart are offering a free Apple Airpod and wireless charging case as sign up promotion for new-to-bank StanChart card holders. On top of this, the bank is offering $20 cash via PayNow with each approved card applied using MyInfo
The best thing about this promotion? There is no minimum spend required or other conditions required to qualify for the gift - you just need to be a new-to-bank applicant (or have cancelled your last SC card >12 months ago) to qualify - it is not often that these generous sign up promotions have no conditions attached to them so do take advantage of if you qualify!
For existing StanChart cardholders, each card that you apply for will instead get you a $50 Grab Food voucher from SingSaver as well as a $20 cashback bonus from the bank.
There are technically 4 cards covered by this campaign, however we are excluding the SC X Card in this post as it requires applicants to pay a non-waivable upfront annual fee of $695.50
I'm interested! But which card should I get?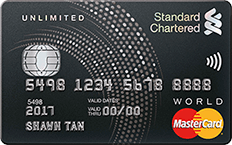 The Unlimited Card offers a flat 1.5% cashback on all spend, with no minimum spend and no cashback cap. As such, it regularly features on our merchant search engine tool as one of the cashback cards when you are transacting in generic categories instead of the popular categories such as contactless / dining, where many cashback cards give a bigger cashback percentage to users, usually subject to a monthly dollar cap.
What we have seen many of our users do is to use the Unlimited Card together with other cashback cards such as the UOB One/DBS Live Fresh, and use it as a catch-all card for spending that does give bonus cashback under the other cards - for example for any spending above your monthly UOB spending tier.
In addition, the Unlimited Card has no cashback cap which means that it is ideal for making large transactions (e.g. wedding venue deposit, buying household appliances) that would bust the typical monthly cashback cap of other cards.
Combined with a two year annual fee waiver, our view is that the Unlimited Card is probably the default card that you should apply for to take advantage of this sign up promotion, as it would easily fit in with whatever set of credit cards you are currently using, and does not require any special effort to optimize rewards for.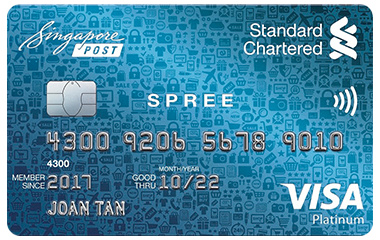 In the post Covid-19 world, the Spree card actually does decently. It gives a 3% cashback for foreign currency spending, and 2% cashback for local currency and contactless payments transactions. However, the cashback is capped at $60/month, which means you earn the incremental 0.5% for spending of up to $2000; subsequently, you are still better off with the Unlimited Card.
Lastly, we urge people not to consider using it for foreign currency spending (despite the 3% cashback), because the bank actually charges 3.5% for a foreign currency transaction fee; this means that instead of a cashback, you are paying 0.5% to use card. You would be better off using cash here instead!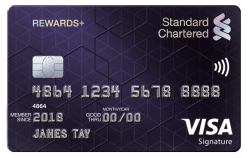 Again, there is not much innovation going on at StanChart with the Rewards + Card. The card targets the same categories as the Spree card, such as retail transactions receive a reward multiplier which can be converted to into a cashback of ~3%. However, the card has a yearly cap of 20,000 SCB points, which works out to be $62.50! In conclusion, the card is slightly more complicated but with the same small upside for online and retail transactions, similar to Spree.
Summary
This latest StanChart Air Pods campaign is one that we are excited to share because the sign up bonus is a great Apple Air Pods set worth $299. You can sign up for any of the three cards above to get a set of free Air Pods (all 3 cards have first year annual fee waiver), but if you cant decide which one our recommendation would be to get the Unlimited Card, which from experience is typically the easiest to integrate into your existing credit card portfolio
IMPORTANT: Do take note of your application reference number after you have submitted all your details to StanChart; you will need it to submit the redemption form to Singsaver (they will email you a redemption form) to collect your rewards. If you want to know specifically where it is in the StanChart page after you have submitted your details, click here.
---
If you would like to get the maximum rewards from your credit cards, do consider integrating WhatCard into your lifestyle to help you optimize your credit card rewards, and follow us on Facebook to stay updated on the latest tips, tricks, and hacks (like this article!) to get the most out of your credit cards
If you enjoyed this article, you may also be interested in: